Explore Our
Shop & Discover
At Coconut Creek Optical, we fit and sell contact lenses, eyeglasses frames, sunglasses, sports lenses, and wraparound glasses. Browse our list below to learn more about what types of lens is right for you!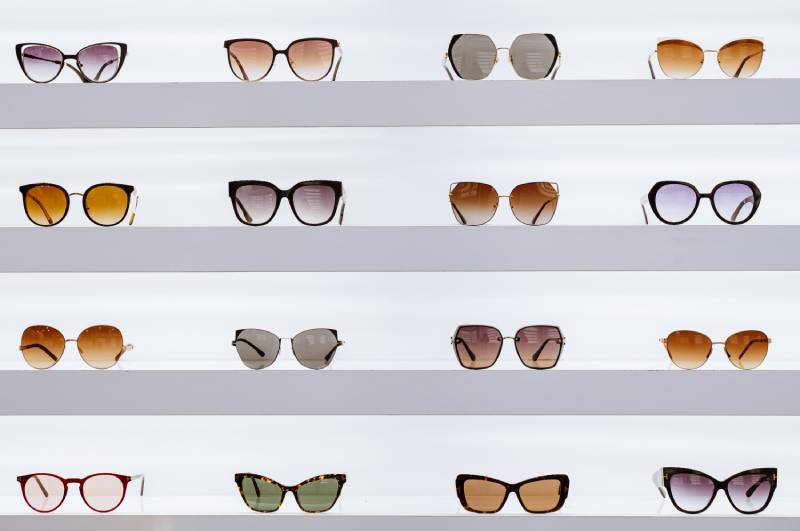 Anti-reflective
There are different grades of anti-reflective lenses that can reduce glare and protect against smudges, scratches, and much more. We offer lenses from Crizal, one of the most reliable anti-reflective lenses on the market. Visit www.crizal.com for more information.
High Index Lenses
These lenses are thin and light while still providing clear, crisp vision.
Transition Lenses
Step from indoors to outdoors without having to switch your glasses, as the lenses themselves adjust from light to dark conditions. Six different variants are available.
Office/Computer Lenses
These lenses are ideal for both computer and close work while still being able to move about in a small office environment.
Progressive Lenses
Progressive lenses, also known as "multifocal lenses," offer a more natural correction to presbyopia and accommodation disorders.
Polycarbonate Lenses
These strong, thin lenses are light and favored by many individuals involved in sports activities.
Trivex/Trilogy
These lenses are ten times stronger than polycarbonate lenses!
Anti-fatigue Lenses
Anti-fatigue—for the young professional needing a little help for a close vision yet not ready for the move to progressive lenses.
Polarized
Polarized lenses enhance UV protection while eliminating glare—a must-have for water sports and South Florida living.
Digital (a.k.a. Hi-Definition) Lenses
Digital lenses greatly reduce distortion made for you and your personal vision needs.
We also carry the single standard vision, bifocal and trifocal lenses, allowing us to fill your optical needs with the technology within your budget.
Hydrogel Lenses: These contact lenses offer 700% more breathability than regular lenses.
One-Day Lenses: You don't need a solution to wear these. Just throw them away after one use!